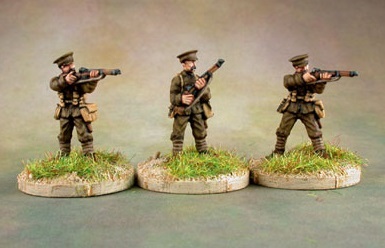 This range represents the infantry, machine guns and field artillery of the fateful year, 1914 -- the year that decided the course of the war and the fate of the world for the next century.

Many of these models may also be used as late as 1916. The Russians may in fact be used until the end of the Russo-Polish War (and perhaps even later).

Infantry sculpted by Mike Broadbent.